The day you learned your baby had a life-limiting diagnosis
is a day you will never forget. Your life changed in an instant from happy and
hopeful to sad and devastated. The reality is you are grieving the loss of many
things, including the future loss of your baby. While the hopes and dreams you
had can no longer be, you can hope for something different for your baby. A
hope for many parents carrying to term is to be able to meet their baby alive
and spend some time with him/her before the baby passes away. Even if this hope
is not met, you can still make the time you have with your baby meaningful,
both before and after.
Planning for your baby's arrival is an important step in
preparation while carrying to term. There are things that you can do before the
birth of your baby to help make memories and create lasting keepsakes.
Shower/Celebration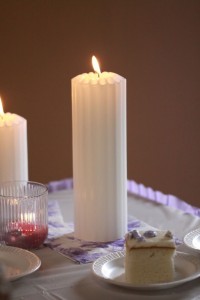 Even though your baby is not expected to survive, you can still have a baby shower in celebration of his/her life. You can host it yourself or someone close to you can be the host. Of course, it will not be like the traditional baby shower but can be adapted to whatever you may like. You may choose to have a prayer shower, which is similar to a baby shower but instead of opening gifts those who attend gather around you to pray for you and your baby. You may also choose to have scripture readings and listen to some songs. A blessingway is also another type celebration of mother and baby before birth. Those who attend any of these events may decide to bring a gift and that's ok. You can also ask guests that instead of gifts for you and baby to bring some sort of donation for a good cause. Examples may be baby bottles filled with money to donate to an organization or baby items to donate to a local pregnancy center. Helping others is a wonderful way to honor your baby.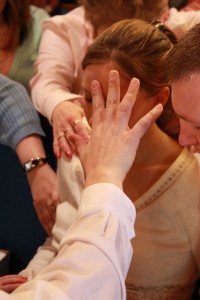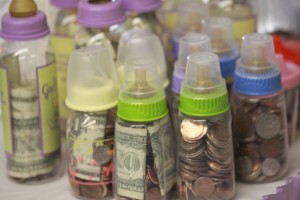 3D/4D Ultrasound
Today's technology allows us to see babies in-utero like never before. A 3D/4D ultrasound allows you to see your baby in real time. You can see your baby moving and kicking and doing things like yawning, sucking his/her thumb, or sleeping. It is a wonderful opportunity to further the bond with your baby. If your baby is expected to have any birth defects it can also be a time to prepare for what your baby might look like, which can help relieve some fear of the unknown. This also makes a wonderful keepsake for families. You will have 3D pictures of your baby and a 4D video of your baby moving around, depending on where you get it done (doctor's office or entertainment ultrasound studio), the package you choose, or what you ask for. Try to get as much as you can since this is a special session of your baby. If where you get your ultrasound does not offer video find out if you can take your own video during the session. If your baby would happen to pass away before birth this may be your only video of him/her alive. Ultrasounds in 3D/4D are pricey but packages are available with a variety of price ranges. If you have a shower or celebration this would make a great gift from family and/or friends.
Belly casting/painting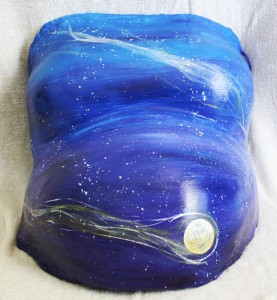 The most time the parents usually get with their baby who has a fatal diagnosis is the time they spend in the womb. Creating a belly cast is a wonderful keepsake that can be a reminder of the time you spent with your baby. You can create the cast on your own or with the help of family and friends, who may appreciate being able to help create something so special for you. You can choose to keep the belly cast plain or you can have it painted. There are many options for painting. You can choose paint it, have your living children or someone close to you paint it, or have it professionally painted. (Stephanie at Beyond Words Designs does beautiful work.) Another option during pregnancy is to do belly painting or henna. You can do either of these several times throughout your pregnancy and can create multiple artworks with your belly as a canvas. You can even do it as a part of your maternity photos. All of these can be done separately or at the same time as a shower or blessingway if so desired.
Special Items
The baby you are expecting is special so you may feel the
need to buy or create special items just for your baby. These items can include
clothing, blankets, toys, and more. Picking a special outfit, or even several
outfits, can be something that mom can do by herself or the whole family can
participate in. Siblings may really enjoy having their brother or sister wear
an outfit or have another item that they picked out just for them. If you buy a
blanket, toy, or stuffed animal for your baby, you may want to consider buying
two so that you may place one with your baby when they are buried or cremated
and keep one with you. Jewelry for your baby like rings, bracelets, and
necklaces make great keepsakes. You may also choose to buy two or even get
matching sets for mom and baby. The Dreams of You Shop provides outfits for all gestational ages and memorial jewelry for families expecting a baby with a life-limiting diagnosis. During an ultrasound you can record your baby's
heart beat and have it placed into stuffed animal. Some entertainment
ultrasound places even offer this option.
Maternity Photos
Maternity photos have become more popular for people to do these days and it can be even more important for a family to capture these moments of their precious baby while he/she is still with them in the womb. There are many different options for poses but some to consider are a picture with a special object or clothing meant for your baby, your family's hands on your belly, and including your baby's name in creative ways. There are many photographers willing to discount sessions or provide them for free for families who are given a poor or fatal diagnosis. Do not be afraid to ask if your photographer can do this for you as many are willing.
Vacation/Getaway
Getting a poor or fatal diagnosis for your baby is devastating. All the hopes and dreams you had for your baby are crushed in an instant. You experience so many emotions and may not be sure how to sort through them or handle them. Something you may want to consider is taking a vacation or getting away for a weekend. It may seem like you are running away from your problems but that simply isn't true. After getting such life-altering news it can do you some good to have a little quite time away or to have some fun with your family. Doing so can alter your perspective and give you a fresh outlook on the road that lies ahead. Going away for a bit at any point during your pregnancy is an opportunity to make memories with your baby. In a sense, you are showing your baby the world and experiencing it for him/her since they may not get the opportunity. You will have cherished memories and photos from a time you were together.
Birth Planning
Many parents who are carrying a baby with a poor or fatal diagnosis
choose to create a birth plan so that those who care for them during labor and
delivery are aware of their requests and desires for the birth. A birth plan
can range from being very basic to quite detailed depending on what you want
included. To learn more about how to create a birth plan you can visit the
Birth Planning page.
Funeral Planning
Knowing your baby may have a brief life ahead of time allows you to make preparations for your baby before they have passed, however, it doesn't make it any easier to do. There are many decisions to make in this process and it can be overwhelming for parents who have never had an experience in funeral planning. To learn more about the funeral planning process you can visit the Funeral Planning page.