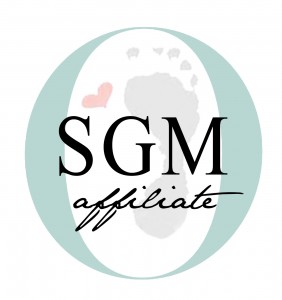 SGM Affiliates are individuals and organizations located outside the state of Ohio who:
1. Have received training on the SGM perinatal hospice bereavement support program
2. Share the SGM philosophy of offering comprehensive support and compassionate care to bereaved parents.
3. Partner with SGM by making a minimum donation of $50 per year to be SGM Affiliate members
4. Receive ongoing support online and via telephone
5. Opportunities for ongoing training and Coming Soon – Webinars, at a reasonable rate
6. Opportunities to purchase Dreams of You items at a discounted birth professionals rate
7. Receive access to support and resources offered by SGM doulas, support companions, and SGM Remembrance Photographers through our closed Facebook groups
SGM Affiliates:
Carys Rainn Foundation serving
Kings Daughters Medical Center in Ashland, Kentucky
Heather Mohr SBD and SGM trained Remembrance Photographer, St. Louis, Missouri Area
JennRose Stremich SBD, Rochester, New York
Ashley Bardsley SBD Boston, Massachusetts
Kristen Long SGM, Ann Arbor, Michigan
Erin Elizabeth, Nebraska
Katy Larsen SBD, New Jersey
Mari Brannan SGM/SBD
Jennifer Sommer SGM Affiliate, Nebraska
To begin, email or message us about bringing our training to your state/area!
Partner with SGM today to help change the way we care for families.
Begin receiving discounts today by donating your SGM Affiliate Donation
To become a monthly contributor: