~ Comforting Others With the Comfort We Have Received…~
Praise be to the God and Father of our Lord Jesus Christ, the Father of compassion and the God of all comfort, who comforts us in all our troubles so that we can comfort those in any trouble with the comfort that we ourselves have received from God. ~ 2 Corinthians 1:3-4
Sufficient Grace Ministries
P.O. Box 243
300 Chestnut St. Suite A
Deshler, Ohio 43516
Phone: 419-278-7640
Email: sufficientgraceministries@gmail.com

Sufficient Grace Ministries for Women, a 501 (c ) 3 non-profit, non-denominational organization, was founded in 2004, with the purpose of reaching out to women and families to offer comfort, encouragement and hope. The Dreams of You division of this ministry was created specifically to provide comfort to women and families who have lost a baby through miscarriage, stillbirth, or infant death. Sufficient Grace Ministries offers a comprehensive list of support options for bereaved parents, and parents currently carrying a baby with a life-limiting diagnosis. A team of staff, leaders, and volunteers helps us offer the wide range of free services we make available to more than 600 bereaved families each year, worldwide,  fulfilling the mission of SGM to offer the same comfort to others we received from the Lord in our time of need.  Bereaved parents are never asked to pay for products or services. SGM is supported through donations from individuals, churches, businesses, and other organizations. Currently, close to 50 volunteers serve with SGM. We would like to introduce a few:
 Perinatal Hospice ~ Bereavement Support Team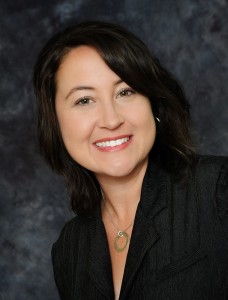 Kelly Gerken is the President and Founder of Sufficient Grace Ministries, serving hundreds of grieving families worldwide since 2004. From her own family's journey of grief and healing, Kelly has created the Dreams of You Memory Book and other beautiful support materials to help families form a precious memory for their babies who leave this earth too soon. She is the mother of five children, three who dance in heaven, and two who fill her days with boyish antics on this earth. She and her husband, Tim said goodbye to twin daughters, Faith and Grace, born still in 1996 at 26 weeks gestation, due to complications from twin-to-twin transfusion syndrome. In 1998, they heard the words "incompatible with life" in regards to their son, Thomas, who was diagnosed with Potter's Syndrome. They chose to continue the pregnancy, despite the diagnosis, embracing the time they were given with their son. Thomas lived for six hours after his full term birth before going home to heaven. It is one of the great privileges of Kelly's life to have been chosen as the mother to sing to this precious baby as he went straight from her arms to the arms of Jesus. You can read more about their family's journey from ashes to beauty here. Kelly is also the originator of Walking With You, an online support outreach. She is a featured speaker at hospitals, churches, women's groups, and a leader of educational seminars for hospital staff and caregivers. She and her husband Tim enjoy serving together in praise and worship ministry. Kelly is currently working on expanding and developing the Dreams of You Bereavement products offered by SGM in addition to building a comprehensive perinatal hospice program in Ohio. She is also a certified SGM/SBD Birth & Bereavement Doula. Her book, Sufficient Grace, (Comfort Publishing) was released November 2014.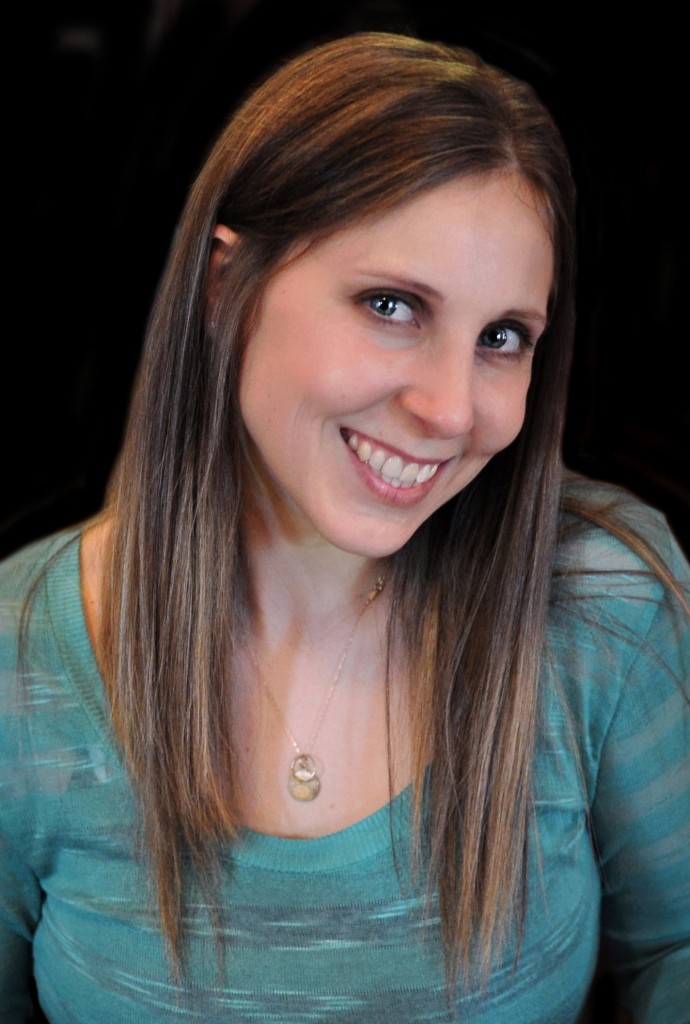 Holly Haas is the Vice President of Sufficient Grace Ministries and has been serving on the ministry board since 2010. She also serves as the Coordinator of the SW Region and is a SGM/SBD Birth & Bereavement Doula and Remembrance Photographer. Before Holly became an active participant of the ministry, she was a recipient of the Dreams of You memory book and the Comfort Bear. It was because of the comfort and support of the ministry that Holly wanted to become involved and help minister to other families. Holly and her husband, Anthony, have 4 children on this earth and 2 in Heaven. Holly made the decision to have an elective abortion at 12 weeks and on December 19, 2002 her baby, Jordan, went to Heaven. In 2008, at 22 weeks gestation her daughter, Carleigh, was given the fatal diagnosis of Anencephaly. She carried Carleigh to 37 weeks and on March 28, 2009 she was born still into her arms. Holly blogged about her journey with her daughter and after through her grief at Caring for Carleigh, which has enabled her to help parents on their own carrying to term journeys, those who have sought termination, and other types of losses. She is the maker of the PAIL ribbons that the ministry offers. Holly is a certified Clinical Aromatherapist and offers free grief blends for the families the ministry serves through her business Bellus Gratia Naturals.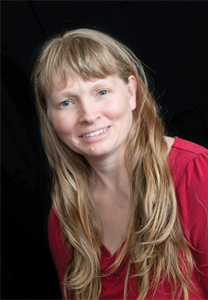 Tienne Wilkin is the SGM NE Ohio Regional Coordinator, serving the Cleveland/Medina/Akron area. Tienne Wilkin and her husband Jeff are the parents of 5 children who spend their days in the arms of their parents. They also parent 2 who spend their days in the arms of Jesus. She is an SGM/SBD Birth and Bereavement Doula and an SGM Remembrance photographer.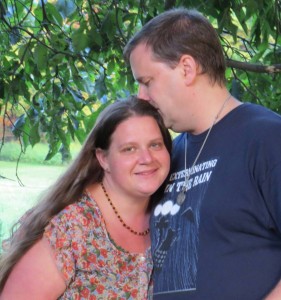 Shannon Sasseville also serves as Northeast Ohio Regional Coordinator, serving all over Northeast Ohio including the Cuyahoga, Summit and Medina county areas. She is a DONA trained Birth Doula, SGM/SBD Bereavement Doula, Placenta Specialist, and worked in the Nursing field for several years. Shannon leads the in person Northeast Ohio Walking With You support group, and is also the Sufficient Grace Ministries Student Lead for the Stillbirthday courses.
Shannon was born and raised in Medina, Ohio, and currently lives in Summit County with her husband and children.  She is married to her wonderful husband John, and they are the parents of nine! They have five children who live here on earth. Simone, Bradley, Shayne, Abbygale, and Aubrey each bring them so many laughs, smiles, and joy amongst the craziness that a large family brings. Shannon and John also have four babies who were born sleeping far too soon. Their babies were born at 13 wks (Jeremiah), 8 weeks (Angel Baby Sasseville), 15 weeks (Sarah Jane. She is Abby's Identical twin sister), and they also lost a  precious baby at 5 weeks gestation. She honors their angel babies with the sacred work we do with Sufficient Grace Ministries.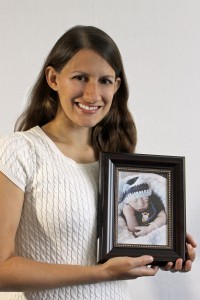 Bethany Conkel serves as Regional Coordinator, SGM/SBD Doula and SGM Remembrance Photographer in the SW Ohio area. Bethany joined Sufficient Grace in 2013 as a SGM/SBD birth and bereavement doula. She is the mother of 3 children, one who is in heaven and two who are here on earth. Bethany carried her precious firstborn son, Amalya Nathaniel (meaning: "work of the Lord", "given by God"), to them after receiving the diagnosis of anencephaly when she was just 11 weeks pregnant. Bethany and her husband, Eric, celebrated Amalya's life during the pregnancy through a full "bucket list" of activities. Amalya was born on September 10, 2012, and lived for an amazing 1 hour and 20 minutes before taking hold of the Lord's hand. After he passed, Amalya became an organ donor for research by donating his liver, pancreas, and whole body. Participating in donation brought significant healing to Bethany and Eric. In June of 2013, Bethany decided to create a website about neonatal organ, eye, tissue, and whole body donation called Purposeful Gift to help other families explore the option of neonatal donation. Purposeful Gift received its 501(c)(3) status in 2014. Bethany has had the honor of speaking all over the country on the topic of neonatal donation, and has helped several organizations create neonatal donor programs. Although Bethany loves serving through her non-profit, she wanted to interact with families face to face in a hands-on way. That is when she decided to join Sufficient Grace and become a doula. Bethany has a true passion for serving families who are experiencing a loss and a heart for walking alongside families during their journey of carrying to term after a life limiting diagnosis.
SGM Volunteer Coordinators
To find out more about ways to volunteer, contact the volunteer coordinators below, or refer to our Coming Events Page for monthly work schedules.
Comfort Bear Volunteer Coordinators
Kaye Shively and Tracey Schwiebert ~ tarohrs@gmail.com
Kelly's mother, Kathy Bodenbender, created the Comfort Bear in 2004 for grieving mothers to have something to hold to comfort the ache of their empty arms. (Although Kathy went home to heaven in October 2006, the bears are still made with love and prayers by a beautiful team of SGM volunteers.)
Crochet and Memorial Bracelet Volunteer Coordinator
Teeny Tears Cloth Diapers Volunteer Coordinator
Rebecca Woods
Perinatal Hospice & Remembrance Photography Volunteer Coordinator
Music Ministry Outreach
Tim and Kelly Gerken
Sufficient Grace Ministries for Women, Inc. Board Members:                                                    
Kelly Gerken  ~ Holly Haas ~ Nancy Parry ~ Tim Gerken
For all the precious children whose footprints are forever ingrained in our hearts we still dream our dreams of you until we meet again.See I will not forget you. I have carved you in the palm of my hand. Isaiah 49:15b & 16
On those difficult days, remember, God's love for you. He sees your pain and sorrow. Cry out to God and lay your burdens at His feet. He is able to meet all of your needs, today and everyday. The grace He gives is sufficient to mend even the most broken hearts.
My grace is sufficient for you, for My power is made perfect in your weakness. 2 Corinthians 12:9
©2005 – 2015 Sufficient Grace Ministries for Women, Inc.
All text contained within this website is copyrighted to Sufficient Grace Ministries for Women, Inc. except where other ownership applies. All rights reserved.